Creating content, as you know, is my first love. I create tons of content on a regular basis inside of my business and my client businesses. But do I always create brand new content?
The answer is no. I use the power of repurposing to create "brand new" content from old blog posts I have created!
Why Repurposing is Your BFF
Everyone – I mean EVERYONE – who is in business needs to be repurposing content! Repurposing content serves you and your business in so many different ways! 
First and foremost, repurposing content saves you time, energy, and a whole lot of guesswork. Don't know what to write? Look at your blog post you have written to see what you can reuse. 
Don't want to start from scratch? Look at your blog post and see what you have to repurpose into seemingly "brand new" content.
Did I mention that repurposing is also FREE?
Repurposing also makes your blog post last longer and reach more people. This is because you are repurposing your content into various forms of content that reach a different style of learning amongst your target audience.
If I were to repurpose my blog post into a video, then I can reach my ideal clients who are not readers, but rather video watchers. If I turn my blog post into an audio, then I can catch those who are too busy to read or watch a video.
See how repurposing is helping me reach my target audience who may not all digest content in the same way? This is the power of repurposing.
10 Powerful Ways to Repurpose One Blog Post Now 
Slideshow
Slideshows are a great way to transform your written content into visual content, reaching a whole new audience who may digest content visually. It's easy for casual blog visitors to quickly take in your key points without reading your blog all the way through.
For the perfect slideshow, you'll want content that is easy to digest, or that evokes emotion.
Video
According to Hubspot, "78% of people watch online videos every week, and 55% view online videos every day." And Cisco says that "by 2020, online videos will make up more than 80% of all consumer internet traffic (85% in the US)!"
Video is increasing and if you're not on the video train, your business may suffer! Don't lose out on clients because you are not a "video" person. You need to become one if 80% of the market is going towards video.
Video is essential for all business owners (yes, even you coaches!) because people are turning into visual learners now. Not to mention that YouTube is the second largest search engine after Google, generating billions of views. With advancing technology, videos are easier than ever to create, giving you a great way to promote your content!
Infographic
We have all pinned infographics onto our Pinterest feeds, haven't we? Why is that? It's because an infographic communicates the content of your blog post in one meaningful, solution-oriented image.
People who follow directions with text AND illustrations do 323% better than those who follow directions without illustrations. (Source) This gives new meaning to the saying "a picture is worth a thousand words."
Fortunately for you, you can easily create an infrograph on Canva, a free online graphic tool I use all the time!
Audio
How many of you have thought about starting a podcast? If you have, then why not start experimenting with a podcast by taking your blog content and turning it into an audio for those who are on the go and like to listen rather than read or watch a video? The great part is that they can listen to your content on demand.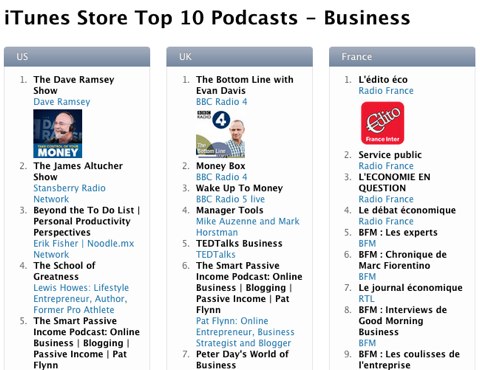 Social Media
You've done all the work of repurposing your blog post; don't let your hard work go to waste by only sharing it once. The main idea is to write less and promote more and one way to do that is by repurposing your content on social media!
Social sharing is what helps you build your brand, expand your audience, and make the most of your online marketing efforts. I do this all the time with my blog content and it helps give new life and perspective from my blogs.
Download the Guide, Repurposing Blog Content into Social Media Content in 5 Easy Steps, to know how to go from one blog post to multiple social media posts quickly and easily!
eBook
Have you written a series of blog posts? Maybe it was a 4-part series or a 10-part series about how to do something or giving your audience an in-depth training on your blog?
Why not take all those blog posts and turn them into an ebook? There are multiple ways to do this: you can create an eBook on https://beacon.by/ where you can easily add graphics and make it visually appealing (it literally does the work for you!) or you can use Canva (mention above). Or you can go old-school and use Google Doc or Word and save it as a PDF.
The best part is that you can make this eBook into a workbook as well. You can decide to sell it or give it away for free to build your email list.
eCourse
eCourses or Online Courses are easy and convenient for many people to take, digest, and take action upon. There are more than a few dozen places to even host your online course on.
If you've been interested in creating an eCourse, whether free or not, the best time to do so is now. And all you need is content – which if you've been blogging, then there's your content, your subject matter, in-depth training, and the how-to. 
If you decide to charge for your eCourse, then you can take your free content and charge for it! Why? Because people are paying you for the organization for it, the way its laid out. If they were to go to your blog and try to find all of the content, then it will take time (time = money). 
If you don't feel good at charging for it, then why not make it free and build your email list?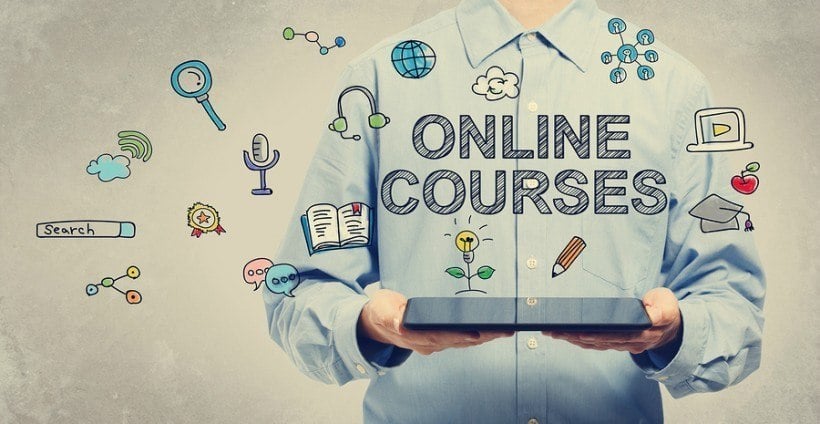 Workshop
Just like taking your blog content and turning it into an eCourse or an eBook, you can turn a blog series into a workshop. I did this and held a free lunch and learn and have made a few thousand dollars from it.
This gets you out from behind your computer screen and in front of your ideal audience faces. This is huge in building know, like, and trust instantly!
Email Sequences
When someone signs up for your email list, you want to get them to know, like, and trust you. But all that content! And so many emails to write!
Here's my solution: find blog posts that are relevant to how your subscriber joined your email list and copy and paste those into your emails so you're not writing brand new content (even though it's brand new content for them!).
Newsletter
Finally, turn your blog post content into newsletter content that you send regularly out to your subscribers. These people should be excited and looking forward to your blog posts and what better way to let them know you've written a brand new one than teasing them with some content from your blog post?
Now that you have a good grip on the many different ways to repurpose one blog post into many different ways to reach more (and newer) audiences, why not take a stab at it? You can do this easily in a time-saving challenge wherein 7 days, you'll have 5 NEW pieces of content to exploit your brand and build your business for FREE!
You're going to see just how easy it is to create multiple pieces of content from just one blog post. You'll learn how to:
Repurpose your blog post into a brand-new post in a brand new format

Convert your new blog post into a slideshow

Transform that slideshow into a video

Create an infographic from the content in your post

Schedule social sharing to expand your reach
All this content works together, to present a well-rounded experience that promotes the whole and drives traffic to a central (high converting) place. Go ahead and sign up for the Free 7-Day Challenge to Content Repurposing now!
Sign Me for the 7-Day Content Repurposing Challenge Now!