I have seen this mistake made by entrepreneurs over and over again.
You know how I know?
Because I've done it myself and it's KILLING your (and my) business.
This ONE thing is destroying your vision and it's butchering what you want to create in the world. 
First of all, I want to say that I hate learning hard lessons; however, I am also grateful that I did learn this one lesson in particular in order to get my head on straight to play the game I want to play.
And it has given me this opportunity to share what this mistake is that is killing your whole business when you know you're up to a bigger game. I can share it because I know many of you are practicing this, and it's annihilating the big game you are playing.
Wonder what this mistake is? Let's get on with it so you can stop playing a small game and step into the big one you've been dreaming of.
Your growth is stunted.
Many of you are trying to grow your business, but you just feel like you can't get anywhere. 
You see so many people creating $5,000 and $10,000 a month in their businesses and you want to get there, but it's not happening. 
You're doing all the things you feel like you just keep spinning your wheels. Can you identify with that?
If so, keep reading.
You offer too many services.
Perhaps you're feeling like, "If I offer this and I offer that and if I sell so many of that, then I can grow my business." 
Raise your hand if you have fallen into that way of thinking before? 
How many of us (myself included) have thought, "If I make this small offer and lead it to a bigger offer and lead that one to my $5,000 offer, then I can grow my business!"
I have even talked about this in my past blogs. 
But here is the deal ladies and gentlemen: I'm not playing that game and I don't think you are either. 
Your Smallness is Killing Your Big Game
Here's the mistake that's killing your business and destroying your growth: I have come to realize that I've been stunting my own growth and I had to get back to my vision, and back to what work I want to do in the world.
What is this that I have been hinting at and haven't said yet? Here is it:
You are charging pathetic prices for work that you don't even want when you know your game is to make the big bucks with larger packages that are in your realm of genius and actually will make the difference you want to make in the world.
Here are examples of how I practice this same mistake recently:
I took on a project where I was charging $35/hour and it was outside of my genius. But because it was money, and I was "trying to help" someone out, I said I'll do it. 
I also thought, "Oh it might give me more clients, or maybe this particular person would become a client".
I also took on a project, in which I didn't want to begin with, undercharge myself, and outsourced the work, thinking all was going to be good.
That project turned out to be a nightmare and I was put in a position where my head was on the chopping block so to speak.
And the work was something I didn't want to do but I took the work because I thought of the money (which was minimal) and I was "helping" someone out.
That's not what I'm out to create in my life or in my client's lives.
I had to learn a very hard lesson that kept me awake at night. My high-end clients NEVER keep me away at night.
If I'm out to create a $5,000 or $10,000 month, working for $35/hour is not going to lead me to those $5,000 or $10,000 months.
I was literally destroying and stunting my growth.
How many of you have coaching packages in the thousand dollars and yet you're still taking on work that's $35 an hour? 
Perhaps you're still offering packages that are way under price and under the skills you know you're truly are amazing at?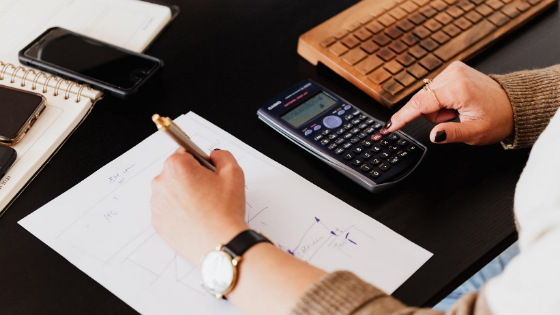 When you practice this mistake, you're doing yourself and these potential clients a disservice.
And if I want to make a real impact in this world, the way I want to, then that means I need to charge more. I need to stop doing all these small projects.
I had to learn that I can't be offering to work for minimum money if I wanted to create $5,000 and $10,000 months. 
So here's what I want to tell you:
If you want to make the big bucks, you want to serve the world in a big way, and you love to coach or you love to do whatever you're doing, I want to tell you to put these little hourly projects aside.
The little packages are not utilizing you, your brilliance, your message, and especially your vision. If you have a big vision like I think you have, then it's time to stop undercharging yourself and giving people hourly work.
Stop doing the shitty little jobs. It's not serving you. It's not serving your genius and it's not serving that God-given gift that God gave you and it's not serving the world. 
Stick with your high-end coaching offers.
Market your high-end offer. Let people know what your high-end offer is. Sell your high-end offer only. 
If people come to you because they heard you do the little offers, then you can say, "You know, I don't offer that, but this is what I do offer and I could do this for you. And I'm going to charge $5,000 for a six-month program." Or whatever it is that you are doing and you're charging for that high-end offer. 
Market that Bad Boy
The next step is you want to create content for your high-end packages.
If you have no idea where to start, let's get on a call. I can give you some ideas to get you started. 
If you're out to make $10,000 months, then let's hop on a call. Let me give you some ideas on how to start creating content that markets your high end offers because that is going to utilize your voice and your brilliance and what you're good at, you go to serve the world at a higher level than what you are right now.
If you're not achieving your high-end goal and every month you're not hitting it because you are too busy working on shitty little projects and shitty little packages that you have no business in doing, then it's time to shift that and start making some damn money!
It's a whole new ballgame when you decide to show up for yourself. And if you're up for big things in 2020, then you have to step up.
Stop, destroying your growth and stop killing your business and start focusing on your high-end offer to start making the true difference you want to make in this world and in your life.
You deserve it.